Home
1799 (850 male and 949 female) HIV positive children enrolled and on ARV treatment
2,585 individuals with improved Urban WASH Knowledge.
Support Adolescent Girls to stay safe in Schools
162 Village Saving and Loans
Associates (VSLA) formed with
N12 million Naira saved
64,064 caregivers trained on Better Parenting
33,710 Adolescent Girls supported and empowered
One mission, One vision, One faith
Improving the lives of millions of widows and orphans and vulnerable children (OVC)

Our Mission, Vision and Ideologies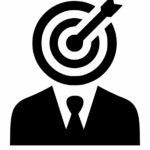 To implement effective advocacy and high-impact empowerment programs and services that continually improve the quality of life of orphans, vulnerable children and vulnerable women, working in collaboration with strategic partners.

A society where vulnerable people achieve their full potential and actively contribute to national growth and development.

Striving to be the most financially compliant indigenous NGO.
To improve the lives of millions of widows, orphans, vulnerable children & other vulnerable population in Nigeria & Africa.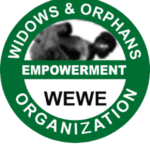 Widows and Orphans Empowerment Organization (WEWE)
WEWE was founded in 2004 as a small Community Based Organization (CBO) registered with Okigwe Local Government (LG) welfare unit in Imo State in January 28, 2005. WEWE's LG registration Number is OKLG/ARC 184. In 2009 WEWE was officially registered with the CAC and its registration number is CAC/IT/NO 33132.